Get deep visibility into critical Windows server metrics like CPU, memory usage, disk utilization, services and processes and more. Identify and resolve performance or availability issues in no time.
Proactively monitor your Linux and FreeBSD servers and identify performance degradation. Create custom plugins using Python or Shell scripts and monitor the data you need.
Monitor Microsoft Applications
Analyze performance and monitor critical Microsoft apps like Microsoft Exchange, IIS, SQL, BizTalk, SharePoint, Office 365, Active Directory, Failover Cluster and Hyper-V. Get actionable insights and stay on top of performance issues with instant alerts.
Use our 50+ plugin integrations and monitor application, database servers and more including MySQL, Apache, Tomcat, GlassFish etc. Execute thousands of Nagios plugins without a Nagios server. Perform custom script monitoring to retrieve data specific to your needs.
Monitor operational health for key AWS infrastructure components. Gather performance metrics for EC2 , RDS, DynamoDB, ELB, Lambda, ElastiCache, S3 and SNS to ensure optimum resource usage round-the-clock.
Track the performance and availability of Docker containers and analyze key metrics such as CPU usage, cache memory, bytes received and transmitted, network in/out and more.
Discover your entire virtual infrastructure and maximize VMware ESX/ESXi server uptime. Ensure your virtualization environment runs at peak performance always.
Try out our infrastructure monitoring by automatic discovery of devices in your network and monitor the performance of network devices. Analyze performance of routers, switches, firewalls and other critical network devices.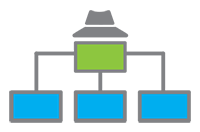 Microsoft Apps Supported: Microsoft Exchange, IIS, SQL, BizTalk, SharePoint, Office 365, Active Directory, Failover Cluster, Hyper-V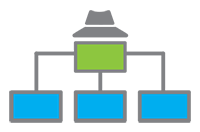 Linux OS Flavors Supported: Debian, Ubuntu, CentOS, RedHat, Madriva, CoreOS, Fedora, Suse, Amazon Linux, Gentoo
Analyze root cause of downtime.
Every time a downtime is detected, a Root Cause Analysis report (RCA) is triggered that provides the actual reason behind the downtime, along with trace route map to diagnose connectivity issues.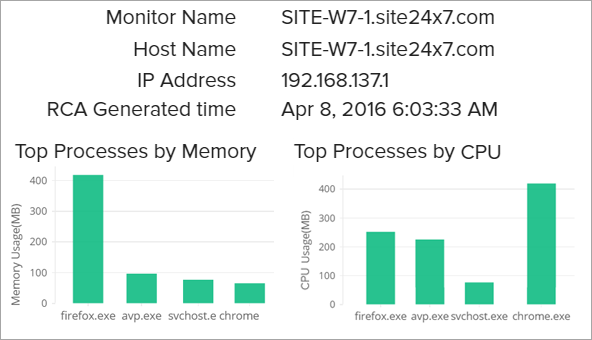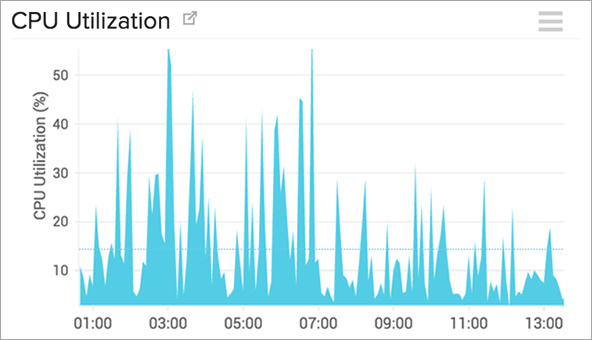 Monitor CPU, memory, and disk usage.
Track key metrics such as CPU usage broken down by processor or by core, interruptions and context switches with Site24x7. Capture critical memory usage metrics by gaining inputs on used and free memory, and memory pages (In/out/fault) to help understand your capacity. Analyze disk utilization and disk (I/O) to help you find the optimal disk capacity and ensure nonstop usage.
Get visibility into network traffic.
Keep a close eye on traffic to determine what capacity your network is running at. Visualize input and output traffic, along with their bandwidth utilization. Gain inputs on:
Data sent/received
Packets sent/received
Error packets
Speed and status of the network interface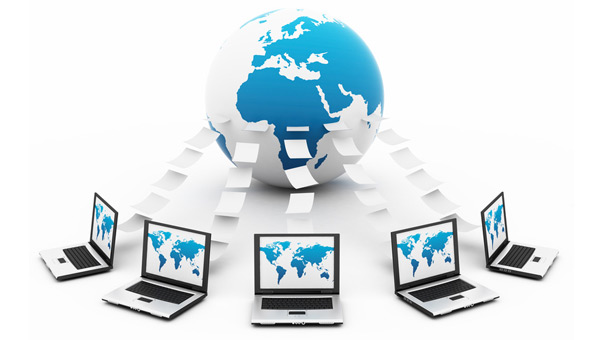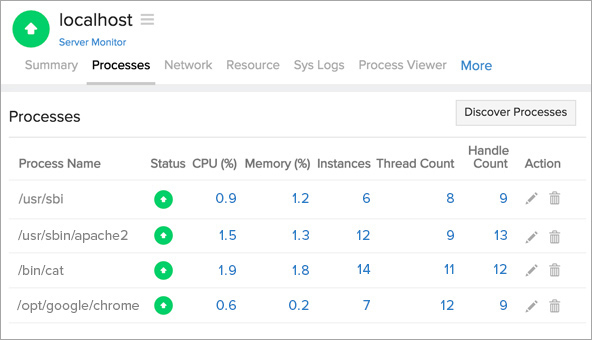 Processes and services monitoring.
Linux Processes and Windows services can be seen in real-time and individually monitored, so you no longer have to wonder which process caused a server spike. Start and stop Windows services from a single console and view all the information in an integrated dashboard.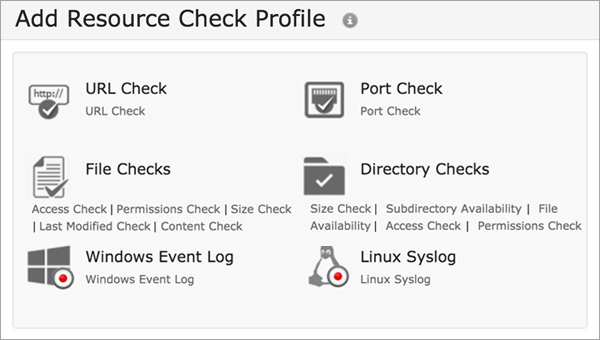 Out-of-the-box support for Linux and Windows plugins with 50+ integrations.
Feature Highlights
Data collection with a polling frequency of one minute to identify potential issues minute by minute, around the clock.
Use our IT Automation tool to provide quick and timely rescue to performance degradation issues, ensuring high availability.
A light weight, easy to install agent for increased server uptime and performance
Uses a firewall friendly one-way (outbound) HTTPS connection for secured data communication
Uninterrupted monitoring services with the help of multiple data centers set up at different locations
Monitor the actual elements that affect your business by writing plugins tailored to your needs using Python, Shell, VB, DLL, Batch and PowerShell scripts
Execute thousands of Nagios plugins without the need of running a Nagios server
Add more than 1000's of servers in one go using our bulk deployment techniques including Chef, Puppet, Active Directory, SaltStack and more
Receive an instant voice call alert for server outages and downtime
Server Performance Monitoring