Integrate your Nagios plugins in Site24x7.
With support for Nagios, you can execute thousands of Nagios Plugins in Site24x7 without the need of running a Nagios Server. This means that there is no need to maintain a dedicated Nagios server or software.
You can execute all your existing Nagios plugins in Site24x7 and harness the power of the open source community by our extensive integrations to get visibility into the details you want.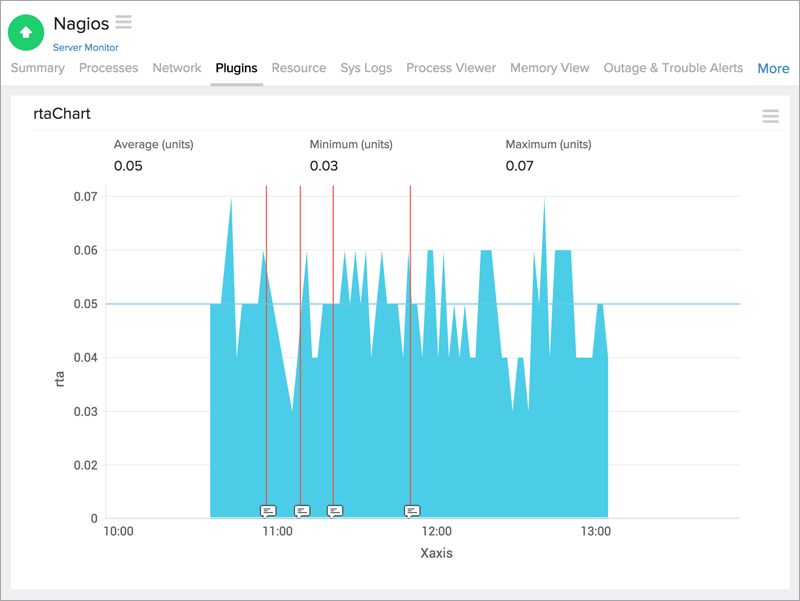 Write your own plugin.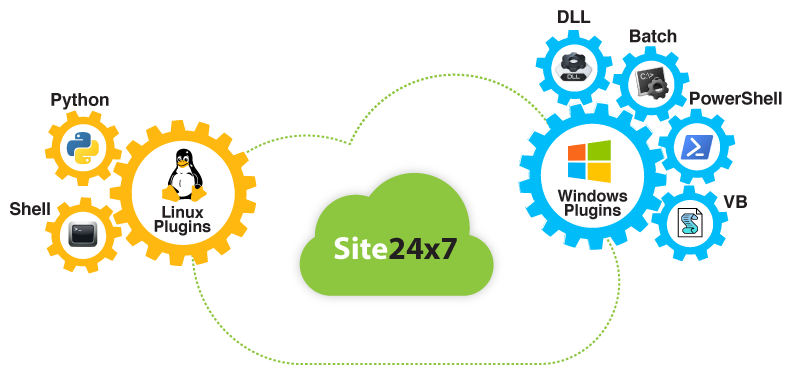 Highlights
Choose from our growing list of 50+ plugin integrations supported for both Linux and Windows platforms
Set threshold values for individual attributes and get immediate notifications if they exceed.
Proactively monitor your applications for enhanced end user experience with customized metrics.
View performance charts of multiple plugin instances across servers in a single easy to understand chart.
This feature comes as part of the standard server monitoring capabilities. For example, with our Starter Pack, monitor 10 Servers and one plugin per server for $9 per month.
We have been using Site24x7 for more than a year, and I should say that we are more than just satisfied," said Aleksander Andrijenko, IT infrastructure at Marcura Group in Dubai. "Site24x7's broad feature offerings and price point made it an obvious choice over other vendors. The product is easy to set up, and you can start monitoring your environments in just minutes. The instant alerts using [the Site24x7] Plugins feature ensures we're on top of issues all the time.